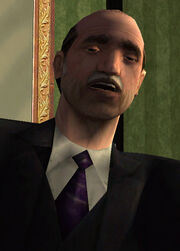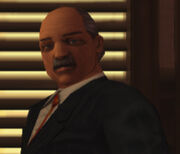 Salvatore Leone is the secondary antagonist of Grand Theft Auto III, a main character in Grand Theft Auto: San Andreas, and the deturagonist of Grand Theft Auto: Liberty City Stories. Salvatore is the boss of the Leone Crime Family, and has Toni Cipriani, Carl Johnson, and Claude do his favors. In GTA III he is killed by Claude because Salvatore had betrayed Claude. After Salvatore's death it is possible Toni will take over the Leone Crime Family.
Ad blocker interference detected!
Wikia is a free-to-use site that makes money from advertising. We have a modified experience for viewers using ad blockers

Wikia is not accessible if you've made further modifications. Remove the custom ad blocker rule(s) and the page will load as expected.