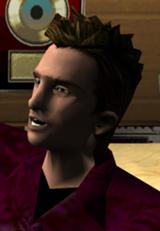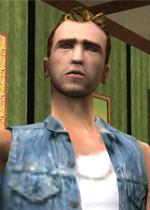 "Kent Paul, mate. Yeah, I'm the governer 'round here. I sort things out, you know what I mean? I'll treat you. Whatever you want, I'll get you, girl. Don't you worry about a thing, mate."
―Kent Paul
Kent Paul is a main character in Grand Theft Auto: Vice City and Grand Theft Auto: San Andreas. He is also mentioned in Grand Theft Auto V. Kent is a cocky youth from Kent, England, working in the music business, although he claims to be a criminal mastermind. In the series, he meets two protagonists, Tommy Vercetti in 1986, and Carl Johnson in 1992. In 1992, Kent Paul is also affiliated with Salvatore Leone, along with Maccer and Ken Rosenberg.
Ad blocker interference detected!
Wikia is a free-to-use site that makes money from advertising. We have a modified experience for viewers using ad blockers

Wikia is not accessible if you've made further modifications. Remove the custom ad blocker rule(s) and the page will load as expected.