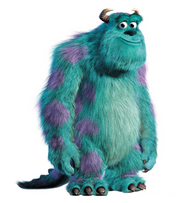 James P. Sullivan is a character in Monsters, Inc. and Monsters University. Sulley's best friend is Mike Wazowski, who is his coach at Monsters, Inc. In the film, Sulley encounters a young little girl (who he named Boo). He wants to return her to her home, but then they form a strong bond.
Ad blocker interference detected!
Wikia is a free-to-use site that makes money from advertising. We have a modified experience for viewers using ad blockers

Wikia is not accessible if you've made further modifications. Remove the custom ad blocker rule(s) and the page will load as expected.